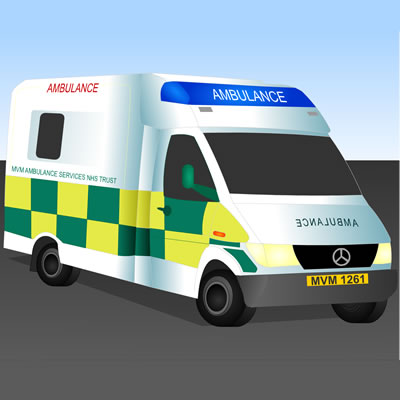 If you have given 10 puffs of their reliever inhaler and they are still no better your child will need emergency help. Call 999.
Any of these symptoms are an emergency:
Distressed.
Gasping for breath.
Neck and tummy sucking in when breathing.
Unable to eat or drink.
Finding it hard to speak.
Looking pale or their lips going blue.
Quiet or drowsy.
Seem muddled or confused.
If you notice any of these, or if you are very worried about your child's breathing you should call 999 for an ambulance straight away.Remember – Don't be afraid to make a fuss!
When you call 999 you will be asked:
Your name.
Your child's name.
Your address.
Your GP.
Describe your child's symptoms and any medicine you have given to the child.
The operator can give you instructions while you are on the phone while help is on the way.
Important
While you are waiting for the ambulance:
Stay calm. Keep your child sitting up straight. Loosen any tight clothing and avoid putting your arm around the child, instead hold their hand for comfort. Talk to your child in a soothing way.
Give your child 10 puffs of their reliever using a spacer (1 puff at a time – your child should take 5 breaths for each puff).
Keep giving the reliever every few minutes until the ambulance arrives.